June Newsletter
Hello ,
Can you believe recital month is here?! We could not be more enthusiastic to share the magic of the stage through Dancing Around the World. Whether you're participating in recital, decided this wasn't your year, or are eagerly awaiting our holiday show we hope that you've enjoyed learning some fun routines with your favorite teachers. Make sure you mark your calendars for our upcoming summer break dates and reserve your spots for summer camp before they sell out!
✨June Studio Updates
✨ Performance Group at Raley Field
Our dancers were amazing and performed fabulously at River Cat Stadium, way to go!
✨ Want to Perform at the State Fair?
Want another chance to use that recital costume? Dance with us at the state fair this summer! Fancy Feet students will perform an encore of their Dancing Around the World routines for friends, family, and fair attendees.
Performance: Monday, July 17th 2:30pm

Deadline to sign-up July 5th
Requirements to Perform:
Participated in June Recital
Currently enrolled in July 
Dancers will receive a FREE ticket to the fair. 
No extra rehearsals required

Click Here to Sign Up for State Fair

✨ Last Chance to Audition - June 28th!
Our Velocity Dance Company is made up of the most skilled and dedicated dancers at Fancy Feet! We compete in at least two competitions each season, attend dance conventions, receive scholarships, perform at community events, and are selected for special performances throughout the season.
Performance Group has opportunities like performing at local events and recital, did you see how our dancers rocked the field at the River Cats game?!
✨ Coming up Soon! - Dance with you Dad
Spend some quality time with Dad, Grandpa, Uncle, or an important father figure in your life.
Friday, June 9th 5:00-6:30pm (East Sac)
This evening will be the ultimate Dance Party! 
The night will include: Glow sticks, a crafts, treats, games and of course dancing!
✨River Park 4th of July 
FREE TO PARTICIPATE! Learn a fun, easy parade routine and walk with Fancy Feet! 
Rehearsals at East Sac studio D
Friday, June 2nd and June 30th 
5:00pm-5:45pm 
*Not required to attend rehearsals to be a part of the parade. 
Past and Present students welcome!
Arrive at 9:15am at Caleb Greenwood Elementary to line up for the parade. 
Parents can walk along side dancers. (Dancers ages 2-4, parents required to walk alongside). 
What to wear: recital costumes or blue, red, white colors! 
✨Recital Show Times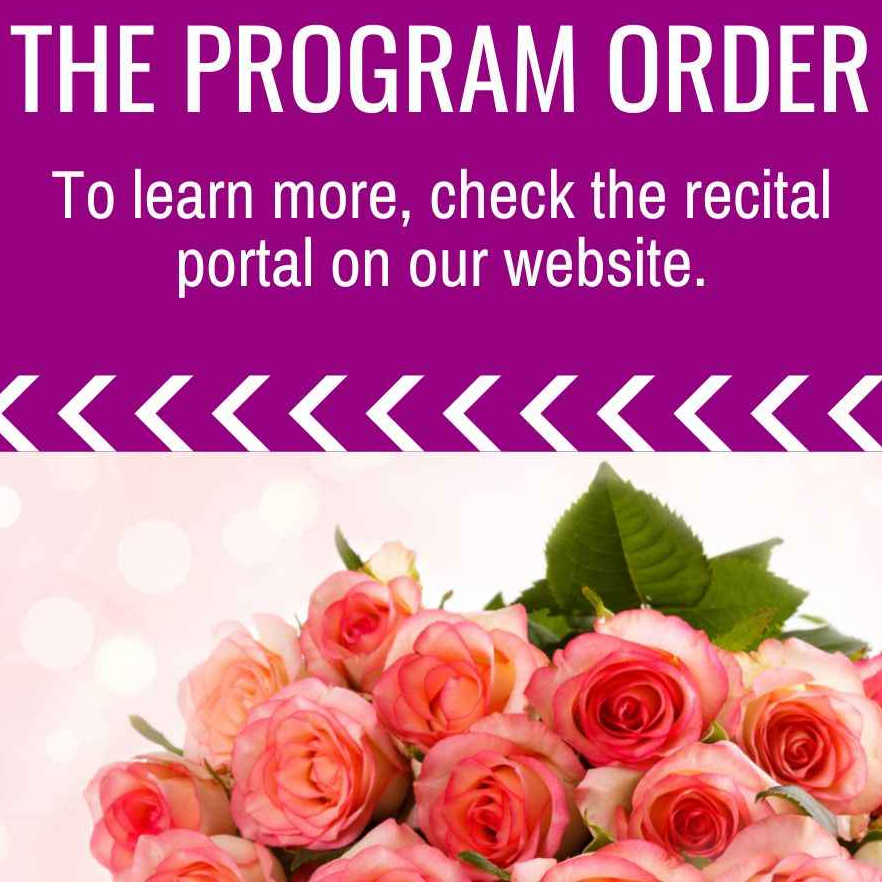 Recital show times and programs are live now! Please double check your dancer's routines before purchasing tickets. Recital practice videos can also be found  on our recital portal as well. We want to make sure both you and your amazing dancer feel prepared and excited for this big event!
Check out our digital programs
✨Summer Camps - still enrolling!
Want to spend the summer exercising physical and creative muscles? Fancy Feet has the most variety of any summer camp location around! From Christmas in July to living your most magical fantasy to dancing and training intensely, we have something for you!
✨Spirit Week at the Studio! - wear something fun to class 
Join us in adding some fun to the start to summer! We're ready to celebrate studio spirit and get creative.
✨Dancer of The Month - Max
Max is a tap dancer at Fancy Feet! He attends Miss Alexis's tap one and she is over the moon at the advancements he's made with their curriculum. Max has a natural talent for musicality. A fun fact we learned is that he actually makes music on tik tok and will even be performing as an opening act at a LA concert soon. Wow! The talent at our studio is amazing! 
Happy beginning of Summer, can't wait to see you at the studio!
✨ - Fancy Feet Team